Help Children to Speak
The most important and precious skill we can teach our children is the ability to speak clearly and confidently - this will help them at nursery, school, college, university and for the whole of their adult life.

A lot of parents get in touch with me when their children are about 12 years old because they are worried about the clarity of their children's speech. Many children mumble, which basically means that they are speaking too quietly, too quickly, not opening their mouth and often using one word instead of sentences. This all adds up to speech that is difficult to understand and listen to. 
There are things that you can do, at home regardless of age (although older children might feel as though you are being particularly  pedantic) to help children to speak in sentences.
How to help children to speak
Find a picture or photo of an animal, I suggest cat, dog or giraffe but you can use any animal you like. You are going to show this picture to your child and discuss in sentences. Sit somewhere comfortable with your child and have a fun 10 - 15 mins with them talking about the picture. When your child answers you, repeat their answer in a sentence but do it in a way that they will hardly notice - whatever you do, don't make it sound as though you are correcting or criticizing your child. This has to be fun! 
Parent: 'Do you know what this is?'

Child: 'A dog'
Parent: 'Yes, it's a dog. Can you tell me how many legs it has?'
Child: 'Four'
Parent: 'That's right. This dog has four legs now can you tell me what colour its ears are?'
Child; 'Black'
Parent: 'Yes, this dog has four legs and big black ears but does it have a tail?'
Child: 'Yes'
Parent: 'yes it does! That's right. This black dog with four legs and black ears has also got a tail. What does it have around its neck?'
Child: A scarf
Parent: 'Yes it has a scarf, do you know what colour the scarf is?'
Child; 'Red'
Parent: 'That's right, the scarf is red and it has some blue and white on it as well, doesn't it?'
If the child hesitates don't pressure the child into answering. This has to be fun.

Always repeat the answer in a sentence so that the child gets used to hearing sentences.
Once you have established that the dog has four legs, black ears, is white and black and has a tail you can move on another picture and do the same.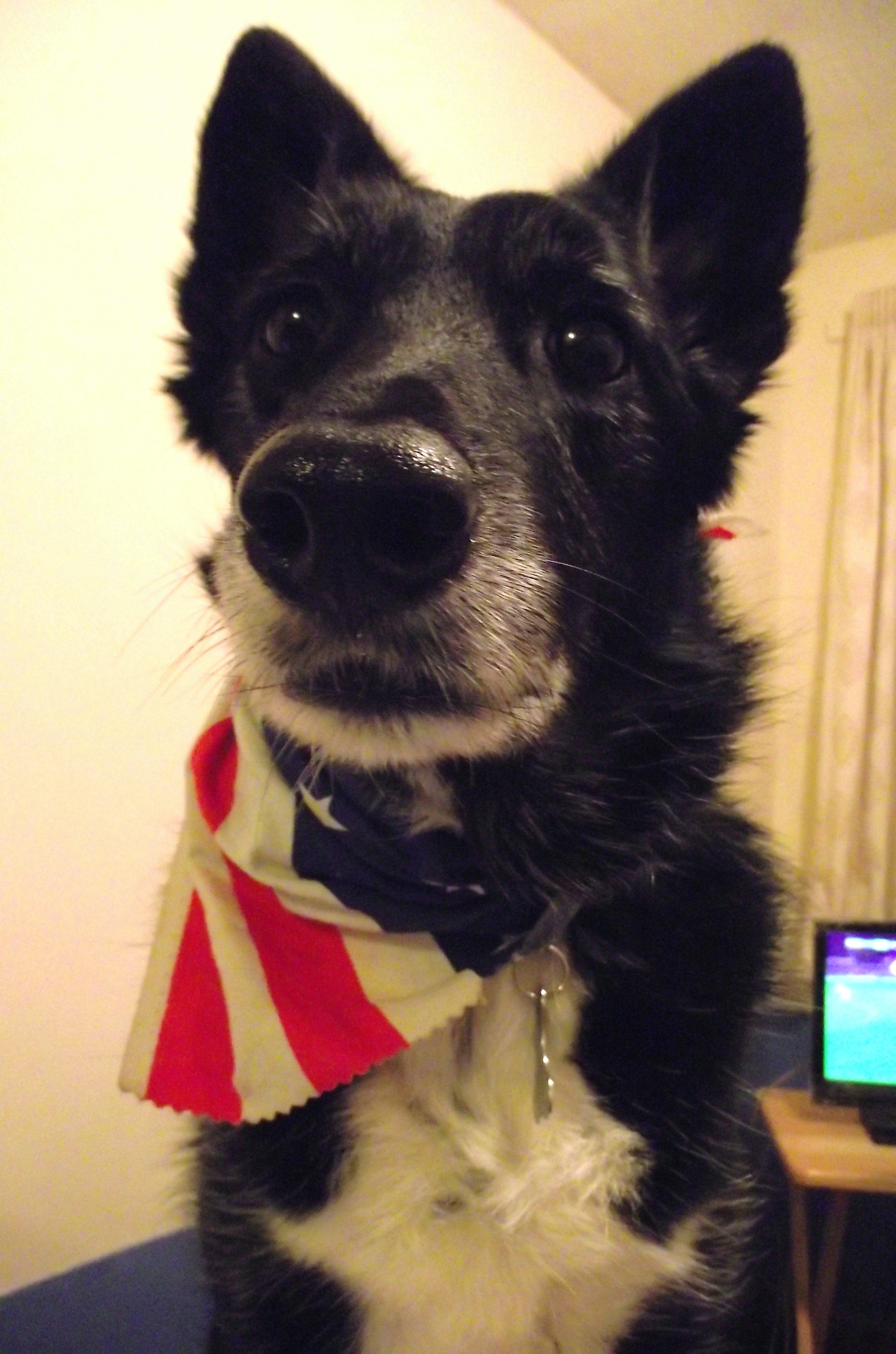 Encouraging older children
The same method can be used to help older children to speak but use photos of footballers, pop stars, movies, musicians or anything that  the child has an interest in.
Lessons to help children to speak
If you think that your child would benefit from a few lessons with me then please use the contact form below. I teach using Skype and this has the added benefit for parents that they can listen to the lesson if they wish to, sometimes form outside the room so that  the child doesn't feel self conscious in front of you.
Details can be found on my children's page.
Below are fees for children under 18