Help with speaking anxiety - I was so terrified of speaking ..
..when I was young that I decided to write a book and create online courses that would help others who felt the same... other people who wanted help with speaking anxiety.
THIS is quite a long page please read it to the end......
But what do you want from courses or a book about 'Help with Speaking Anxiety'?
I guess you'd like something  that gives you confidence.
None of that 'imagine your audience in their underwear', personally I don't see that ever working!
When I was younger I was so terrified of speaking that I didn't speak to my teacher for a whole academic year.
I needed help with speaking anxiety
I wanted someone to tell me how to get the confidence to get the words out of my mouth.
I didn't want people to point at me and laugh when I spoke which is what I was convinced they would do.
My courses and book do just that - they explain how the sounds get out of your mouth and show you how to look and sound confident.
You might not be as frightened as I was, perhaps you can talk to your workmates but need to give a wedding speech or similar that is really worrying you.
Perhaps you want to have a head start in your speech class.
Do you know that what you wear affects the way you speak?...
and should you say sorry if you go wrong?
How good are you at conversation?
I used to answer questions in such a way that the conversation was over before it began and yet it's so easy to answer so that the conversation continues. Find out how in chapter 5.
I have to give a speech tomorrow - is it too late to do entol on the course or read this?
Now's the best part. The courses are only about an hour long and can be accessed immediately. The information in this book will make a difference immediately. Obviously, the more you practise the better you get but there are some things that don't need practise.
My online courses which will help with speaking anxiety
How to Speak Clearly & Confidently

This course is identical to the first few lessons I would give face to face at a fraction of the cost with lifetime access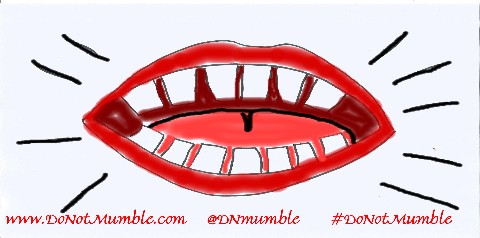 This course will teach you how to speak clearly and demonstates how to make what you say sound interesting. It is very much like the first lesson I would teach you face to face but you have the added advantage that you can watch it over and over again. How to speak clearly and confidently will teach you how to speak  so that you will find making presentations, talking to people at work or school much easier and less stressful.

How to give an Informative Speech

This course will show you how to prepare your speech, how to deliver your speech whether you should stand or sit and whether you should read it or memorise it. You will also learn how to speak so that you are clearly understood. Unlike a lot of courses about public speaking there are no super insights like 'imagine your audience is naked' it teaches the basics, in simple form, of good clear speaking. Not only does this course show you how to speak your speech it also takes you through the process of writing a speech and explains how to choose what to include.
There is also an added resource of  a list of 40 suggested titles for your informative speech.
Voice exercises to improve your speaking voice and pronunciation
Having received great reviews this course is now on offer for only £14.99
'A great and informative course - What a good idea of Serena's to do a speech course where the learner can participate and learn how to speak better.'
'Though I have been studying the speech sounds of English for quite sometime, there are still many new things to learn from this course. Thank you, Ms. Greenslade.'
This course takes you through vowel and consonant sounds, I explain how each sound is made, how it should sound and then there is an exercise for each sound. Each letter has it's own lesson so you can jump around and pick on the sounds you  need to improve.
Click now to enrol for lifetime access


30 day money back guarantee
Purchase my ebook now
Please order now to get the Speaking Anxiety Bible at the low price of only £10 for 58 pages.
This book will never go out of date so you can keep it and hand it down to your children and they can hand it down to their children.

Make sure you get a good nights sleep tonight,
Serena