New Year's Resolution
New Year - New You
<!—- ShareThis BEGIN -—> <!—- ShareThis END -—>
Make your 2019 New Year's resolution the year you improve what is arguably one of the most important  skills -speaking clearly.. Even today, in this world of texts, emails and messaging of all kinds, the spoken word is still the most effective way of communicating.
What can be better than starting the New Year full of confidence?
Being able to speak without anxiety. You never know what  this could lead to - perhaps a new and better job, more success at college or university. If you're a coach or a teacher of anything, dance, sport, music for example this new confident voice could get you more clients and lead to a more affluent 2019. If you have children you could enrol on my course which shows you how to help them become more confident when they speak. 
Have a look now - if you click the links to the courses you will be able to look at sample lectures before you buy and if you decide to enrol please use these links as you will get this special price and I will get a bigger percentage of the sale. We both win!
To see information about all of my courses have a look here
If you want to improve your speaking in some way I can help you.  The benefits of enrolling on a course are listed below:
My video courses are like having a lesson with me - just you and me working together and they are a fraction of the cost of a private lesson and you can watch it over over again forever.

I currently have

 11 video courses

 

with over 6500 enrollments 

so I am sure there is one to suit your requirements. 

The courses are self paced with plenty of support and with a 30 day money back guarantee you can't go wrong. 

I am also available to answer questions 364 days of the year if you enrol on a course 

If you 'like' my Do Not Mumble facebook page I will give 15 mins of free audio/text advice by private message. Just message me your problem and I will do my best to help.
NEW YEAR - NEW YOU
Speak clearly and confidently
video course
How to speak clearly and confidently will demonstrate to you how to speak so that you have more confidence in your voice and are more easily understood when talking to people at work, school, making presentations or public speaking. This is an hour and a half course that you can dip into continually and forever because the information I teach in this course will never go out of date - it will always be an essential part of communicating. It is only 1 hour 30 mins  long because I have been teaching this since 1994 and I know what you need to know - we get straight to the point so as not to waste your valuable time. The course also includes as a download my 31 page ebook about speaking well and goes into the topics in the course in a little bit more detail.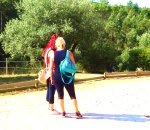 Having a conversation should always be fun. Think back to a time when you've been busy chatting to a friend and then suddenly realised you've been talking for 2 hours!
This course will show you how to feel confident when you are speaking and will give you some ideas for questions to ask or comments to make to get a conversation going or to keep a conversation going.
Now includes a section on speaking on the phone. Are you like I was? Terrified of the phone ringing incase you have to answer it or just praying and hoping that the person you need to contact has an email address or a contact page or live chat so that you don't need to use the phone?
This course is based on my knowledge as a highly qualified elocution teacher and on my own personal experiences of having what I can only call a phone phobia.
Using the phone is still not my first choice when it comes to but I do use the phone now with hardly any stress or anxiety and this course will talk you through the processes I use to achieve this.
Only 9.99 for the full course - it could change your life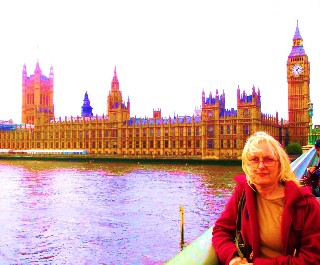 This course will never become outdated - it will always be essential for clear speech. 
This isn't aimed particularly at people who have English as an additional language, about 50% of my pupils over the last twenty years have  English as their first  or only language and they just want to improve their pronunciation and how they speak. Let's take a simple example – how should you pronounce the word 'our'? About 75% of people say 'are' when it should be 'hour'.

This course focuses on voice exercises for most of the vowel and consonant sounds made in English. I cover 16 vowel sounds and 23 consonant sounds as well as a few oddities of English pronunciation. I will show you how these sounds should be made, what shape your mouth should be, where your tongue should be and you will hear what they should sound like. In each lecture there is an opportunity for you to repeat the exercises after me.  Each sound has it's own lesson so you can jump around and pick on the sounds you need to improve. 
Only £9.99 for the full course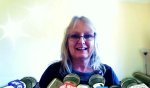 This video course will show you how to prepare your speech, how to deliver your speech whether you should stand or sit and whether you should read it or memorise it. You will also learn how to speak so that you are clearly understood. Unlike a lot of courses about public speaking there are no super insights like 'imagine your audience is naked' it teaches the basics, in simple form, of good clear speaking. Not only does this course show you how to speak your speech it also takes you through the process of writing a speech and explains how to choose what to include.
There is also an added resource of  a list of 40 suggested titles for your informative speech.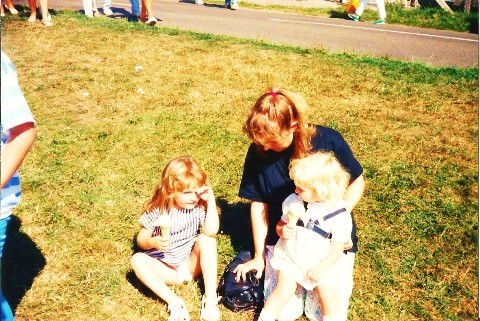 As parents we spend hours encouraging children to walk (often before they are ready), to count and to read but we rarely spend time actively encouraging them to speak clearly. I don't mean correcting how a word is pronounced, 'no, it's not oppolit, it's opposite' (a word I had trouble with as a child) I mean teaching them to speak in sentences. We assume that because we talk all day every day our children will pick it up. 

This course will show you how to help children, how to correct them, how to encourage them to speak in sentences and how to have fun with sounds. The methods used in this course can be used to help children who aare just learning to speak or older children who just lack clarity or confidence.