Please click below and follow or like my pages for special offers and help

Show and Tell
<!—- ShareThis BEGIN -—> <!—- ShareThis END -—>
More and more children are having to give a Show and Tell at school and a lot of children struggle with this. This page explains to  you as a parent how you can help your child grow in confidence.
What is your your going to talk about in your show and tell?
Decide what they are going to take to school to show. It could be something they collect, a favourite toy or anther object from your home.

---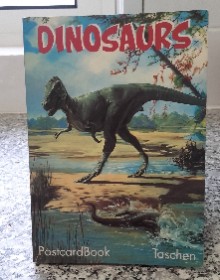 ---
Make notes
Encourage your child to make some notes. Start by describing what you have. Don't assume that the people listening will know anything about it. Tell them what it looks like, explain if it does anything and if so how it works. Finish by saying why you like it.
In the photo above I have a book of Dinosaur postcards. So explain that it is a book. Then tell people it is full of Dinosaur pictures - perhaps pick out your favourite Dinosaur and say why it is your favourite. You could then explain that every page is a postcard and you could also explain what a postcard is. It's a card that you send in the post and you don't need to put it in an envelope and you usually buy them and send them when you are on holiday. You could tell your listeners how many are in the book and where you got it from - was it a present or did you buy it.
Practice out loud
Ask your child to practice the talk out loud so many times that they can almost say it without having to look at any notes.
Remember to get them to speak slowly and open their mouth so that the sounds can get out. They want their classmates to be able to hear  and they need time to take in what has been said.
In the photo below we have a small teddy. Tell people it is a teddy and say what colour it is. What colour are it's eyes, what does it feel like - is it soft - do you cuddle it. Has the teddy got a name and describe what it is holding in it's hand - a pink flower which is yellow  in the middle and has a green stem. You can tell people who gave the teddy to you and how long you have had it.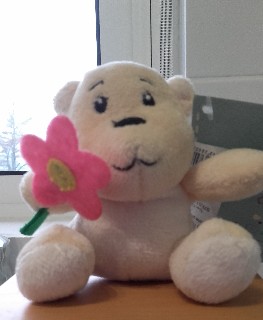 Good communication is essential in life
Try not to repeat or add in favourite words such as 'like', 'okay' 'um' etc. If you, as the parent, are listening to your child practice and you notice that they have a word they keep repeating - tell them every time they say it. This is the only way to break the habit. Suggest that they think the word instead.
Video courses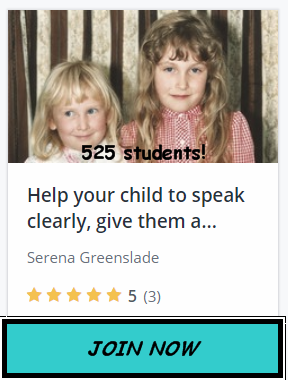 If your child can speak clearly and confidently they will have a distinct advantage at school which will help them achieve higher passes in their exams. Interviews for schools, colleges, universities and eventually jobs are so much easier if your child knows how to speak clearly.

I have various online courses available please look on this page