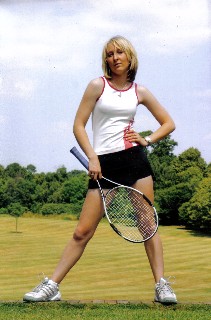 What do you, as a coach, do when you're working? You'll probably answer 'teach tennis' or 'coach basketball' etc. Obviously this is true, but if you stop and think about it, the majority of your time is spent, not playing your sport, but communicating with people. Sports coaches communicate all the time. Good sports coaching communication skills are vital to the success of your business.
I have written articles for various sports publications about the importance of communication for publlications world wide including 'Tennis Pro' and the International Tennis Federation Coaching and Sport Science Review.
You have to speak to parents, children, school teachers, head teachers, managers, receptionists, businesses and adult learners to name a few and amongst this list are the young, old, agile, not so agile, polite people, funny people, argumentative people and easy going people.
This course will show you how to do this. Free with this course is my ebook - 'How to get better results from your athletes - what other coaching manuals don't tell you'.