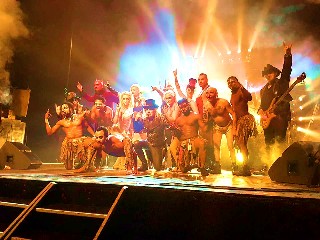 Let me teach you how to act on stage without feeling embarrassed and self conscious.
If you have ever wanted to act then this video course is for you. I have taught speech and drama  since 1994 and I've entered pupils for various drama  exams with LAMDA, New Era Academy and Victoria College and also helped pupils who have entered Trinity College exams. Pupils have appeared in TV series and performed Shakespeare with the Brownsea Open Air Theatre. One of my pupils was awarded the Sir Roger Moore Award for the highest Honours in Grade 8 (Gold Medal) Acting exam with the New Era Academy in 2010.
This video course is full of practical advice - how to stay in character, how to use your face, how to be heard etc. The exercises give you a chance to act using all of your senses and your body. 
There are lectures towards the end about different exams, preparing for auditions, learning words and Shakespeare.