Please click below and follow or like my pages for special offers and help

Elocution Lessons for Children - 30 minute lessons
Ages 6 - 16 years


In these difficult times of home schooling




why not book an elocution lesson for your child 




or teach them yourselves with one of my online courses


Also new online courses

-

see bottom of page



Fees for Children, all lessons are by Skype
and for over 6 years only
Elocution lessons for children should be fun so I teach children to enjoy speaking and also to speak clearly.
These lessons are suitable for children from 6 years old. If your child is younger I suggest you use my online course.
As well as learning how to speak clearly and confidently, the children will learn to use their memory - something they don't have to do now because all the phone numbers they need are locked into their mobile (cell) phones and with the use of calculators they don't need to know their times tables anymore!   However if they want to learn to speak clearly they will need to learn from memory rhymes, poems and perhaps pieces of prose and acting scripts. I will expect that children will have access to the pieces and exercises that I will email you. Ideally they will be printed out for them but at the very least they should be able to access these online during the lessons. This may sound like hard work but believe me all of the elocution lessons for children are based on fun.
Please look at my Skype page for more details for more general information about online lessons
Normally I require 24 hours notice if you want to cancel a lesson without payment
 Skype lessons for children
(I do NOT use Zoom so please do not ask)
Fees for children 16 years and under
Please DO NOT pay until we have agreed a time and day
 Please bookmark this page and return to it to pay once I have confirmed that the day/time you require is available.

30 min lessons
1 lesson (30 mins) £11
3 lessons (30 mins each) £30
Use the drop down menu below

Benefits of elocution lessons for children
Children who can speak clearly and confidently are happy children

Children who can speak clearly and confidently are more likely to be top of their class because they're not frightened to speak or ask the teacher questions.

Children who can speak clearly and confidently are willing to join in social events - parties, clubs, sports etc. They don't need to have a parent with them all the time because they can speak for themselves. You, as a parent don't need to worry if they'll ask to use the toilet etc.

Children who can speak clearly and confidently are successful children.

Confident, successful children sleep well at night.
If you would like to help your child yourself please have a look at my online course for parents and teachers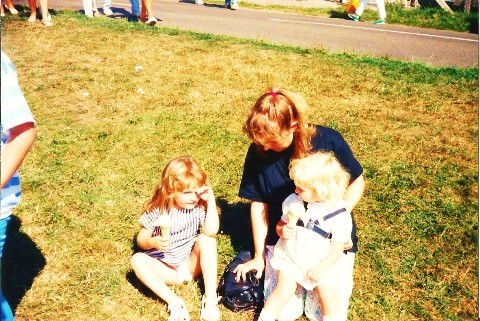 As parents we spend hours encouraging children to walk (often before they are ready), to count and to read but we rarely spend time actively encouraging them to speak clearly. I don't mean correcting how a word is pronounced, 'no, it's not oppolit, it's opposite' (a word I had trouble with as a child) I mean teaching them to speak in sentences. We assume that because we talk all day every day our children will pick it up.  This course will show you how to help children, how to correct them, how to encourage them to speak in sentences and how to have fun with sounds. The methods used in this course can be used to help children who aare just learning to speak or older children who just lack clarity or confidence.
<!—- ShareThis BEGIN -—> <!—- ShareThis END -—>