What should you include in an outline retirement speech?
<!—- ShareThis BEGIN -—> <!—- ShareThis END -—>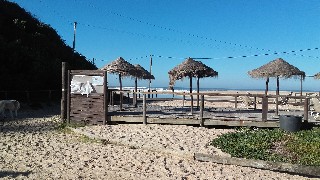 When writing your outline retirement speech also known as farewell speeches bear in mind that all speeches should be written in three parts.
The beginning, the middle and the end.
I often find it easier to start with the ending - but perhaps that's just me being awkward!
If you're the employee
To start your outline retirement speech make notes and sort them into the three sections - beginning, middle, end.
Obviously things that happened when you first started at the company would go near the beginning and the last few years and thanks for friendship etc. would go at the end.
You could start with how you felt when you got offered the job.
What your first impressions of the work force were, who befriended you in the first few days, any daft things you did in your first few weeks!
If you've worked there for a long time perhaps comment on how things have changed - especially technology.
If some members of staff played an important part in your promotion remember to thank them by name - we all like to feel important.
Say why you've enjoyed working there - what is it that kept you there and stopped you from moving to another company - perhaps it was the work itself, or the people, the bosses, the location, the customers etc.
If you have any plans for your retirement share them with your workmates.
Let them know that you'll miss them but that you have plenty of other things to do in your life.
If you're the employer
If you're the employer, again split your ideas into three sections.
If you were working there when the person first started what were your first impressions?
If you weren't there try to get some details from other employees who were around at the time.
Why do you think the person got the job and what daft things have they done since working there.
If you're going to bring up daft things make sure you also include some memorable 'good' things as well. The retiree won't want people to think that after all these years all you can remember are the stupid things!
State how much the company will miss their input - their ideas, energy, hard work etc.
End the speech with plenty of thanks for all their hard work and dedication. If you are presenting an award or leaving present remember to say that it comes from everyone (if other people have contributed towards it). Also say why it was chosen and wish the retiree good luck in the future.
Remember that very few people ever complain because a speech was too short!!