N
ow is the time to write amazing poetry
My best selling online course
We are all living through a worrying time so why don't you put your feelings down in a poem
You can then join my facebook group and share - please ask for details
<!—- ShareThis BEGIN -—> <!—- ShareThis END -—>
How do you write poetry? Writing poetry is a special way of using words and involves putting these words in a special order. You do not need to understand the workings of iambic pentameter or metric pauses to be able to write a good poem but the more knowledge you have the easier it becomes to decide what is good and what is bad!
There are many poetic forms and we don't have to like all of them to be able to appreciate good poetry. I love sonnets but some people hate them. I love nonsense poetry and some people think it is stupid. I'm not keen on lyrical poetry but a lot of people love it. We are all different and when it comes to writing poetry there is no right or wrong. Learning how to write poetry is a very personal journey but knowing some of the technical basics can help us all.
Writing poetry can be very therapeutic - sometimes it is easier to put down in words on a piece of paper what we find hard to say out loud. You might be suffering from a loss or feel emotionally drained, you may be very happy, worried or feel lost. 
The course has 20 lectures and covers
Meter - Iambic, Trochaic, Dactylic and Anapestic

Feet

Pausing

Rhyme and Assonance

Blank Verse

Free Verse

Sonnets

LImericks

Narrative and Lyrical Poetry

How to perform your own Poetry

PLENTY of practical written exercises for you to try

Access to free closed group where you can post your poetry
My online video course covers poetic form, rhythm and rhyme and does NOT attempt to analyse English poetry. I explain the importance of making a poem your own. We all go through different emotions during our life - some happy, some sad, some frightening, some serious and many of us find that being able to put on paper feelings that we find difficult to talk about very therapeutic. There is a closed private group where people can share their poetry with other students. I have studied poetry since the age of 10 and in my profession as a voice confidence coach I teach people how to speak poetry everyday.  This course not only explains but also has various writing exercises to help you create your poetry.
Poetry is much more powerful when spoken out loud so the last part of this course covers speaking your poems aloud.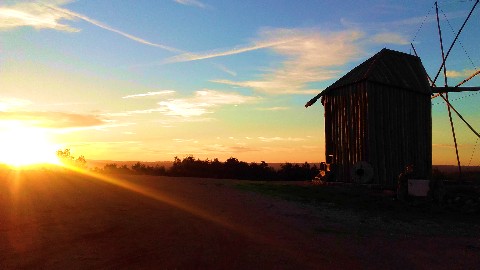 Here are some reviews of the course:
"I have a BA in English Studies (Literature and Critical Analysis) and I started this course as a refresher to get back into writing personal pieces. This course was very well paced, informative, and easy to follow. It is clear from the material that the instructor is an experienced professor. I would highly recommend this as a crash course for beginners or for a refresher for intermediate students. Advanced poets will probably want to skip this one, simply because it doesn't cover advanced techniques, but if you're just looking for an example of great pedagogy; this is it."
'As a poetry-writing beginner I found the course enlightening. The information, about various types of poems and how to write them, was clearly presented. Very helpful and worth the time and money spent.' Therese D
Click here for more details or to enrol on the course. You can also watch some sample lectures here as well.
Remember you get lifetime access and ability to ask me questions 365 days a year