Serena Greenslade
<!—- ShareThis BEGIN -—> <!—- ShareThis END -—>
Hi, I'm Serena Greenslade and having lived in Dorset, England for 99% of my life I now live in Chaos, Ferreira Do Zezere, Central Portugal.
When I was about ten, my school had a parents evening - you know the type of thing -the parents go along and chat to the teachers to find out how their children are getting on.
I remember my teacher well - he was young and not a very experienced teacher. During the course of the conversation with my mum, he told her that I seemed happy enough but that he couldn't remember speaking to me during the year! My mum was furious. I was an incredibly shy girl and if he didn't speak to me I certainly wasn't going to go out of my way to speak to him.
As a result of this I was taken to elocution lessons - my mum had gone as a young girl. I thoroughly enjoyed these lessons and took - and passed - various exams in speech and drama and bible reading and took part every year in the Bournemouth Festival.
These lessons gave me confidence but didn't change the way I sound - I still have a Dorset accent (although when I teach I lose it!) and I believe we shouldn't all sound the same. You shouldn't be able to pick out people who've had elocution lessons because you think they sound 'artificial'. I have to admit that I feel very pleased with myself when people say to me 'Don't your daughters speak nicely!'
I was still a very shy girl but I knew how to speak when I had to. At my senior school, the different classes used to take it in turns to participate in the morning assemblies. We had a very elderly Maths teacher who claimed that the only time he could hear the assembly was when I did a reading! In return for this I was excused Maths tests in his class. (Luckily my maths didn't suffer - I went on to pass 'A' level Maths).
I took a degree in Law and Economics and went on to become a trainee accountant - for all of 12 weeks!! Sitting in an office all day was not for me!  Years later when my daughters were 2 and 5 I went back to the same elocution teacher and took my teaching exams and gained my A.N.E.A. (Speech Training) and in  June 2014 I gained my F.V.C.M. (Hons)
I've taught lecturers at Bournemouth University, trainee doctors for the NHS, sports coaches, business people, health care workers, stroke victims, at schools and with national charities.
In 1996 I started the 'Speak Up' Academy of Speech and Drama and hundreds of children have passed Acting and Speech and Drama exams, and my pupils have appeared in TV series and acted Shakespeare with the Brownsea Open Air Theatre. One of my pupils was awarded the Sir Roger Moore Award for the highest Honours in Grade 8 (Gold Medal) Acting exam with the New Era Academy in 2010. I've entered pupils for various speech and drama exams with LAMDA, New Era Academy and Victoria College and also helped pupils who have entered Trinity College exams.
Check me out on these pages Linkedin, Twitter, Facebook, Youtube.
I now specialize in one to one private lessons for children and adults and create very comprehensive online video courses that give you lifetime access plus the ability to ask me questions 7 days a week. These video courses are a very good substitute and in some cases better than a face to face lesson!
I've written articles for various magazines worldwide including The Lady, the PTR Tennis Pro, Dancing Magazine and the International Tennis Federation Coaching and Sport Science Review. See further down for more details of these.
I'm still a shy person BUT when I have to speak in front of groups or to strangers I know all the secrets to make it a bit easier for myself!
I understand totally how it feels to be frightened to speak.
This site and my online courses and books - explain how easy it is to speak confidently using common sense tips that I've used over the years.
Read what other people say about me
If you want to know more about me, listen below
Articles and publications by Serena Greenslade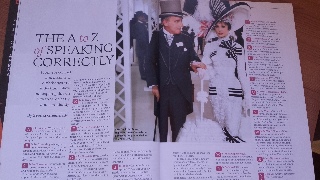 The A-Z of Speaking Correctly by Serena Greenslade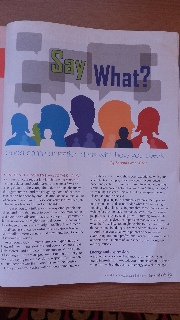 Dance Studio LIfe Magazine - Say What? by Serena Greenslade
PUBLICATIONS - articles by Serena Greenslade
The Lady Magazine in Sept 2014
ISTD Dance magazine in Jan 2014
PTR Tennis Pro in April 2007
The International Tennis Federation Coaching and Sport Science in Dec 2002
Dance Expression Magazine in Dec 2001
---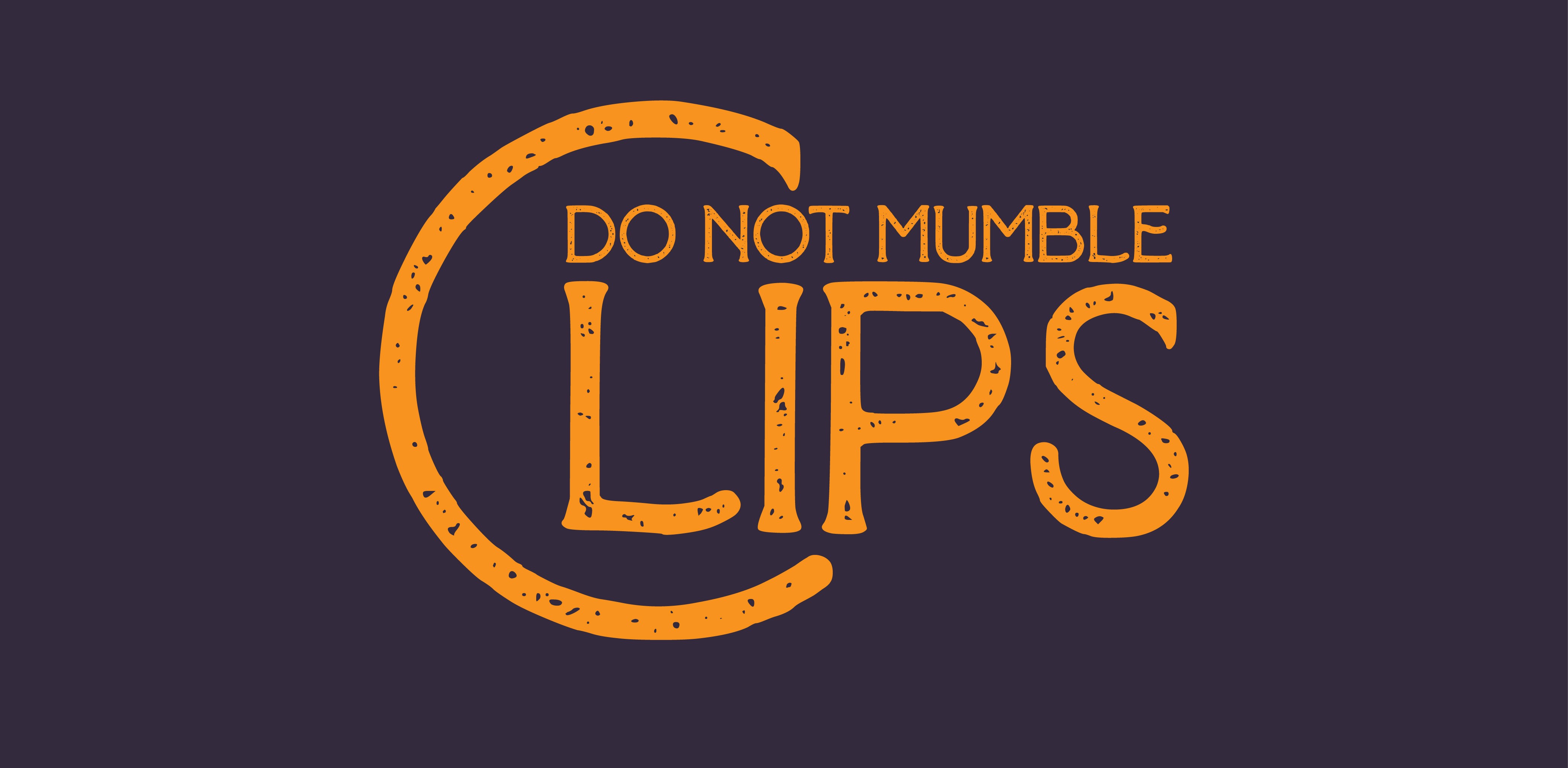 LEARN FROM HOME using the CLIPS method
Clear, Lucid, Interesting, Powerful Speaking
Enrol on a course that will improve your life
4 options - DVD, Udemy, Skillshare or private lesson